Sonisphere Festival 2014 – Day 2 Review
Sonisphere Day 2. The Saturn Stage is open for business, and so begins the apparent metal bleep test brought on by alternate staging, causing fans to trudge from one to the other between acts. Also, alternate staging is a brilliant concept, as Peter Griffin would say:

Day 2 – Maiden England

Having dressed appropriately for the day (ie: Iron Maiden t shirt) I was greeted by the familiar…
Joe Bonamassa – Different Shades of Blue Song Review
Hold onto your hats readers; this is a rare occurrence on Mouths for War…A non metal song review! So if you are exclusively dressed in corpse paint and only listen to bands with undecipherable logos, then this review may not be up your street! But I hope you stick around anyway as otherwise you're missing out on a seriously good track.

For those of you unfamiliar of Joe Bonamassa(shame on you!)…
Post with 4 notes
Sonisphere Festival 2014 – Day 1 Review
Words cannot describe the elation that came over me when I heard that Sonisphere was returning this year, with two of music's, let alone metal's, biggest names headlining. Partially, because I was glad that I wouldn't have to camp in a marsh like my previous experiences at Download Festivaland partially because this was a line-up that clearly focused more on delivering a supreme live show for…
Darkest Hour – Wasteland Song Review
Hey all, new song review comin' at ya (anyone who gets that obscure 90′s Cleopatra reference should be impressed, and well a little bit worried). And there are some big changes coming your way…all of our reviews from now on will be reviewed out of 10 and not 5! Madness I know and to any of you adverse to change we apologize, but we just feel we can give a more accurate rating with a larger scale.
"Möngöl Hörde" by Möngöl Hörde – Album Review
Earlier this year I attended one of the best live gigs that I've witnessed in my natural life, and surprisingly it was not a metal gig! (SEE!! I LISTEN TO OTHER THINGS!!). Watching Frank Turner and The Sleeping Souls, a former hardcore frontman turned folkie, was truly awesome, seeing how attached a man and his band could get to their work. So when there were mutterings of our boy Frankfrontin…
"I Don't Want to be Here Anymore" by Rise Against – Song Review
Hello? Anybody out there? Where'd all this tumbleweed come from?!

 

It looks like things have built up since we've been away, University Work won't do itself (as much as we'd all like it to…good god we'd love it to). BUT, now that exams, dissertations, results and various world ending scenarios are out of the way, we've drawn our swords and are reading to start hacking and slashing at…
"I the Creator" by "Monuments" Song Review
Monuments have touted as being near the forefront of British progressive metal for awhile now, but until now have never delivered to their full potential due to various line up changes – mainly on vocals.
"War Eternal" by Arch Enemy – Song Review
People tend to ask "so how's your dissertation going?" Well, the answer is short and simple:

Right, now that that's out of the way, we move on to Arch Enemy's latest single, and this isn't the only new curveball that Arch Enemy have decided to throw our way. After Amott brother Christopher left the band for the second time in 2012, 
'Moment Marauder' by Intervals Song Review
I first stumbled across Canadian band Intervals a few years ago after seeing them in the related video column on Youtube.
'Man on Fire' by Bury Tomorrow Review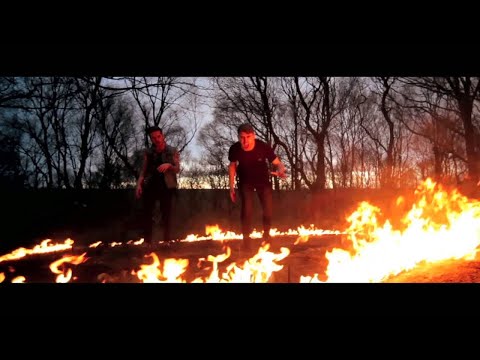 This has been my first post in ages! How time flies. 2013 was a fantastic year for music and so far in my opinion 2014 doesn't seem to have as much promise. However a few releases loom on the horizon that get me quite excited. Runes by British metalcore crew Bury Tomorrow is one of them. The Southampton based 5 piece exploded onto the scene with their second album Union of Crownswhich was…